Having a comprehensive marketing plan to coordinate all your marketing mix efforts in delivering a consistent message is a complicated task. In China this becomes even harder when considering the multitude of media and channels used in promoting your brand and your products.
Our experience allows us to fully exploit the potential of each platform by delivering a message coherent but diversified to better fit each media's style of communication.
We offer a one-stop Integrated Marketing Communication solution, our approach follows these steps:
Goals

Definition
Considering your situation and the market specificities we help you identify what kind of goals you should set:
Increase brand awareness
Improve brand image
Increase purchases and repeat purchases
Improve loyalty
Drive traffic to physical/online stores
Target Audience

Definition
We help you in identifying your target audience in China and their characteristics in order to develop a comprehensive communication plan to engage with them according to their preferences in various ways. Our market research will define your targets:
Demographics & Personality Traits
Firmographics
Goals, Motivations & Challenges
Preferred and Trusted Resources
Offline & Online habits
Competitor Analysis

and

Positioning
What makes you special from your consumer's perspective? What doesn't?
What are some external factors and trends that could help or threaten your business in China?
What are your competitors doing? What kind of communication and storytelling are they using?
How should you position your brand and products in order to differentiate yourself?
After our researches, we will develop a SWOT analysis to have a clear idea on how to develop a strong framework for all your marketing activities.
We will understand your strengths and weaknesses considering your competition and target audience. Once we established what your competitive advantages on the Chinese market are, we will focus our communication efforts on these. The harder it is to duplicate what sets you apart, the better off you are in China
Customer Experience

Design
Having consistency in your brand communication activities helps in designing the right customer experience. The more consistency you achieve with tone, design, copywriting, and marketing campaigns throughout many different channels the better.
We will work continuously to develop and improve guidelines to create and publish coherent content for the Chinese market, ensuring the best customer experience in all the touchpoints between your brand and your audience. We will commit to creating:
Visual brand guidelines
Brand messaging and theme guidelines
Customer persona documentation
Customer's journey definition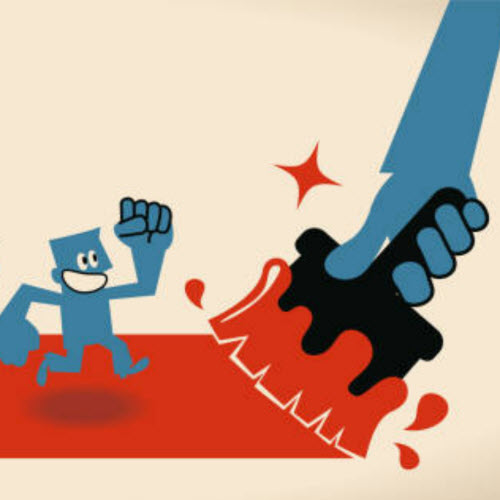 Lead Nurturing

Follow-Up Plan
Engage your customers on their preferred communication channels it is not enough. In China competition takes place in Customer Relation Management. Loyalty is built through the creation and delivery of personalized and relevant content and messaging.
We will be working with you to create a plan for processing, routing, nurturing, and qualifying your new leads when launching your integrated marketing campaign in China.
We will design workflows to manage the communication with your customers and set up a lead nurturing framework to be a natural extension of your campaigns ensuring a seamless experience to your prospects.
Measure

,

Learn

,

Iterate

&

Repeat
Integrated marketing campaigns aren't a one-and-done effort.
Once we have published your lead generation content, we will analyse performances in real-time, tracking things such as:
Lead generation velocity
Lead to marketing-qualified lead (MQL) conversions
MQL to opportunity (SQL) conversions
Closed-won business
With oversight into every stage of the funnel, we can understand your campaign and businesses health in China and adjust the campaign accordingly. This helps to increase the budget for syndication or improving the quality of lead nurturing workflows on an as-needed basis.