Integrated Marketing Communication (IMC) makes up all aspects of brand communication such as advertising, sales promotion, public relations, direct marketing, personal selling, online communications and social media; all working together as a unified force. We don't permit each to work in isolation, which maximizes their total cost effectiveness.
Digiant Global offers a one-stop IMC solution service globally by following these steps:
Identify campaign goals and potential limitations
Digiant Global will be working with you to define what types of goals you should set to figure out exactly what you want to accomplish with your efforts. Here are a few categories as examples:
Customer Personas
Budget and Period
Brand Marketing Communications and Public Relations
Marketing-Qualified Leads
Sales-Qualified Leads
Closed-Won Deals
Define the target audience
Digiant Global will be working with you to complete your target audience persona profiles to understand who you are targeting and to develop (or improve) your target customer personas. Here are some types of components as examples:
Demographics & Personality Traits
Firmographics
Position information
Goals, Motivations & Challenges
Preferred and Trusted Resources
Gain some insight
Digiant Global can do a SWOT analysis from the perspective of your target audience and gain insights for IMC. What makes you special from your consumer's perspective? What doesn't? What are some external factors and trends that could help or threaten your business in China?
Understand your competition and identify your competitive edge
Digiant Global can do a SWOT analysis from the perspective of the competition and your target audience. We will figure out what your competitive advantages in the China market are and which has a high barrier of entry. The harder it is to duplicate what sets you apart, the better off you are in China.
Determine the Right Marketing Channels
Digiant Global can give you a recommendation of the best channels to take advantage of for your brand based on your personas, brand, industry and other possible factors. The best suitable channels drives success at the top of the marketing funnel, like social, search and online ads.
Deliver a Consistent Brand Experience with Consistent Creative
Brand consistency breeds an expectation of the customer experience. The more consistency you achieve with tone, design, messaging and themes of your integrated marketing campaign, the better.
Digiant Global will work continuously to access and use your guidelines to create and publish creative content. The below guidelines would be provided:
Visual brand guidelines
Brand messaging and theme guidelines
Customer persona documentation
Definition of your customer's journey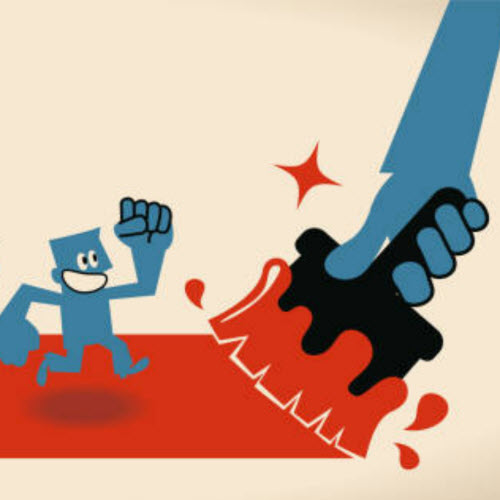 Have a Lead Nurturing Follow-Up Plan in Place
Digiant Global will be working with you to create a plan for processing, routing, nurturing and qualifying your new leads when launching your integrated marketing campaign in China.
The messaging of your lead nurturing workflows will be a natural extension of your campaign content to ensure the experience feels seamless to your prospects. Digiant Global will be working with you to continuously sharing learnings, insights and value all while building mutual trust.
Measure, Learn, Iterate & Repeat
Integrated marketing campaigns aren't a one-and-done effort.
Once we have published your lead generation content, Digiant Global will analyze performance in real-time, tracking things such as:
Lead generation velocity
Lead to marketing-qualified lead (MQL) conversions
MQL to opportunity (SQL) conversions
Closed-won business
With oversight into every stage of the funnel, we can understand your campaign and businesses health in China and adjust the campaign accordingly. This helps to increase the budget for syndication or improving the quality of lead nurturing workflows on an as-needed basis.